PLEASE REVIEW OUR FOOTBALL CALENDAR FOR FALL TRYOUTS AUG, 9TH 2017
 BARONS OFF SEASON
"Serve Their Hearts, Not Their Talents"
*
Note that BCC weight room has closed for construction*
WORKOUTS @ WALTER JOHNSON WEIGHT ROOM—Due to construction at BCC
MONDAY-THURSDAY
1ST SESSION STARTS AT ——10 am- 12 noon
2ND SESSION STARTS AT–—– 6:45 pm- 8:30 pm —–Unless there is a 7 on 7 
THIS WILL REMAIN THROUGHOUT THE SUMMER JUNE & JULY—-MON-THURS
July 3rd & 4th—–OFF
FRIDAYS—–OFF (unless stated by Coaches)
Weekends refer to Calendar-—--For Passing League
Workouts end at Walter Johnson the 19th of July before we attend Salisbury Camp!
NEXT PARENT MEETINGS COMING IN  AUGUST!
*INCOMING JV FRESHMAN PLAYERS are allowed to Participate immediately with various forms: (Med Card), (Parent Permission) & ( Year to Date Physical)
Jv 7 on 7 at Mattie Stepanek Park—Dates: 6/4, 6/11, 6/18, 6/25
Location:  1800 Piccard Dr. Rockville MD, 20850    Time:  1:30-5 pm
For more info click:  Program links!
*All Varsity, JV & incoming freshmen parents invited!*
BARONS VARSITY FOOTBALL PASSING LEAGUE
*JV players may attend*
Georgetown Prep/ Landon—Mondays & Wednesdays.
MONTH OF JUNE——––12th, 14th, 19th, 21st, 26th, 28th    Time: 5:30-8 pm
TO ALL PARENTS—We would like to inform you that the season starts a week earlier than normal this upcoming season.  Please click program links to view the Barons Calendar!  Thank you!
Any questions please feel free to contact Coach Pope at Christian_pope@mcpsmd.org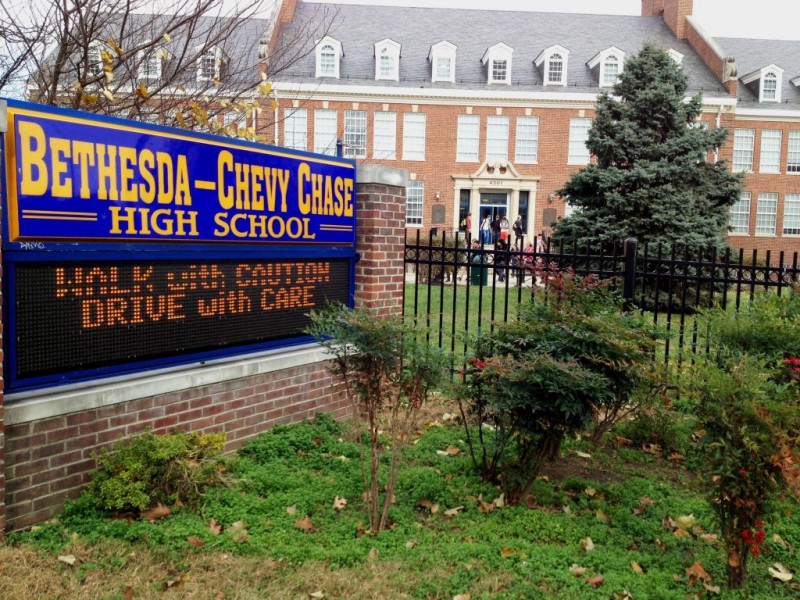 Bethesda Chevy Chase Football Program